Karting Challenge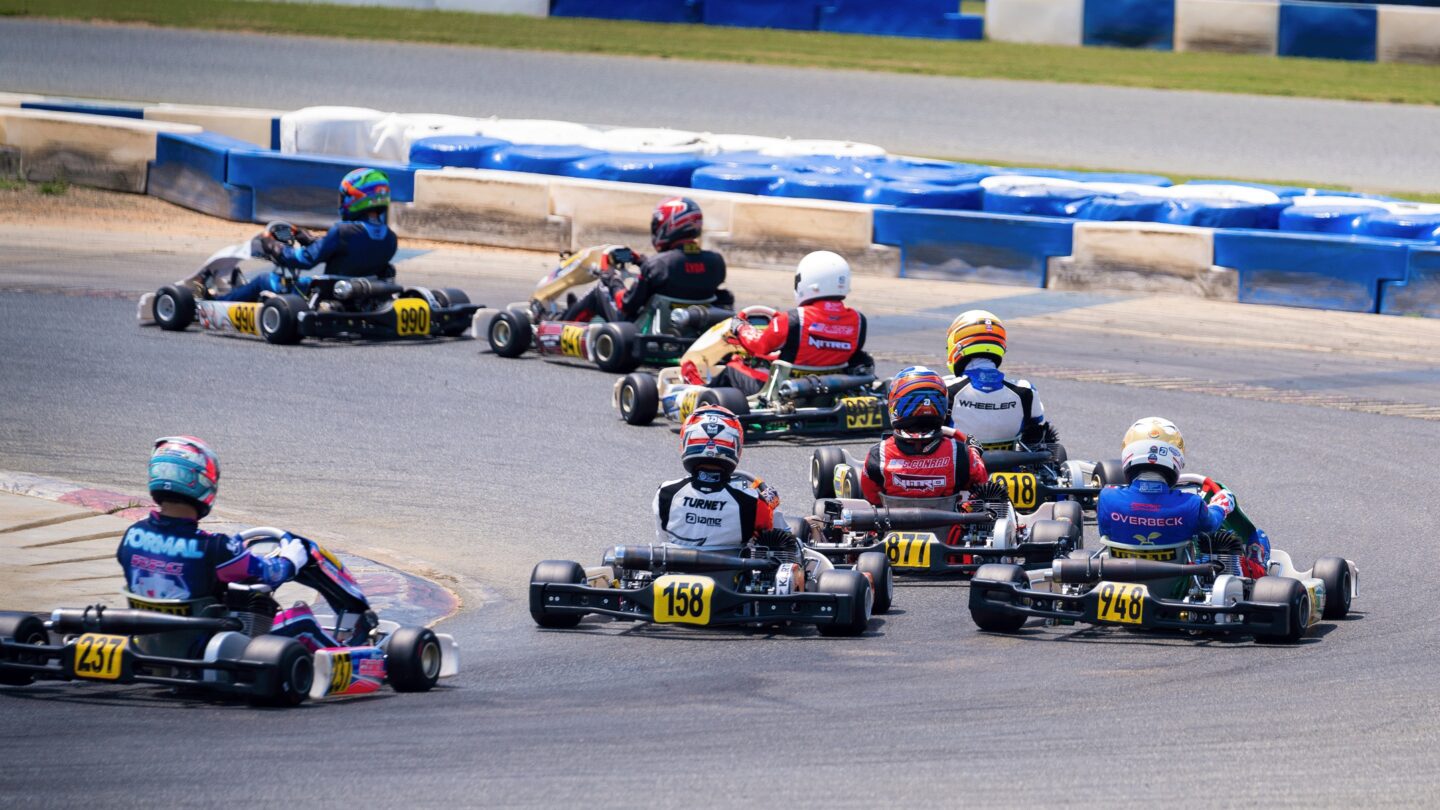 Event Details
The 2023 Trackhouse Motorplex Karting Challenge club series is America's Premier Club Karting Series. It's our in-house points championship for customers who have their own karts. Featuring full grids of the most popular and competitive karting classes. The Karting Challenge provides karting enthusiasts with the most affordable and exciting race program in the region.
We are proud to say we are the home track to multiple nation and world champions and are looking forward to a very successful year of karting. Pit Pass admission is $15 for a one day & $20 for a weekend pass. Children under five years old are free. Pit passes can only be purchased at the gate.
**We're only allowing vehicles with the correct pit pass stickers in the gate to pit in the reserved parking area or vehicles towing karts in the gate to pit in the gravel behind Kartsport. There will be no parking allowed in the gate during Karting Challenges except handicap parking – all other vehicles will be turned around and asked to park in the grass.
Round 12: Oct 21ST
REGISTER
SCHEDULE
RESULTS
LAYOUT
Round 13 & 14: Dec 2ND & 3RD
REGISTER
SCHEDULE
RESULTS
LAYOUT
Class Structure
Rules
Prizes

Each round, the top-three finishers in the final race will receive a trophy in all divisions. 

Kid Kart Divisions will receive a medal for the top three finishers.
Reserved Pit Spots

Competitors may reserve pit spots anywhere within our four rows of parking. The price is per spot (12'x45′) and guarantees your pit spot for Thursday, Friday and Saturday of each Karting Challenge event weekend.

The most notable change comes in the idea that you are reserving a 'Pit spot' rather than a 'Parking spot'. Please understand Trackhouse Motorplex requires the function of the main lot on race day to be a 'pit area' and are working towards the best solution we can. Trackhouse Motorplex further requests that you do not purchase a spot to 'park' personal vehicles in that are not towing or hauling a kart; you will be asked to move if the space is needed (again, you have reserved a 'Pit spot', see agreement).
Reserved Kart Numbers

Competitors may reserve a kart number for the year at $50 per class. 
Track Map
Parking & Camping

Race Day Facility Parking Information & Rules:

All vehicles must park outside the main gate. This INCLUDES tow vehicles unless you have a "Reserved Parking Sticker"
Trackhouse Motorplex staff will help shuttle people with golf carts down from the gate.
Handicap parking is located by KartSport North America.
Garage Tenants will park outside the gate.
Pit area: Competitors pit area must be found in the same condition when they leave as how they arrived. If scraping tires, you must use a tarp for debris (No debris left behind) If found to have abused this privilege, you will no longer be allowed to scrape your tires.

Camping is permitted inside the gate Friday night.
Radio Frequency