Group Events
A unique, fun karting experience for everyone! Book your event with us today!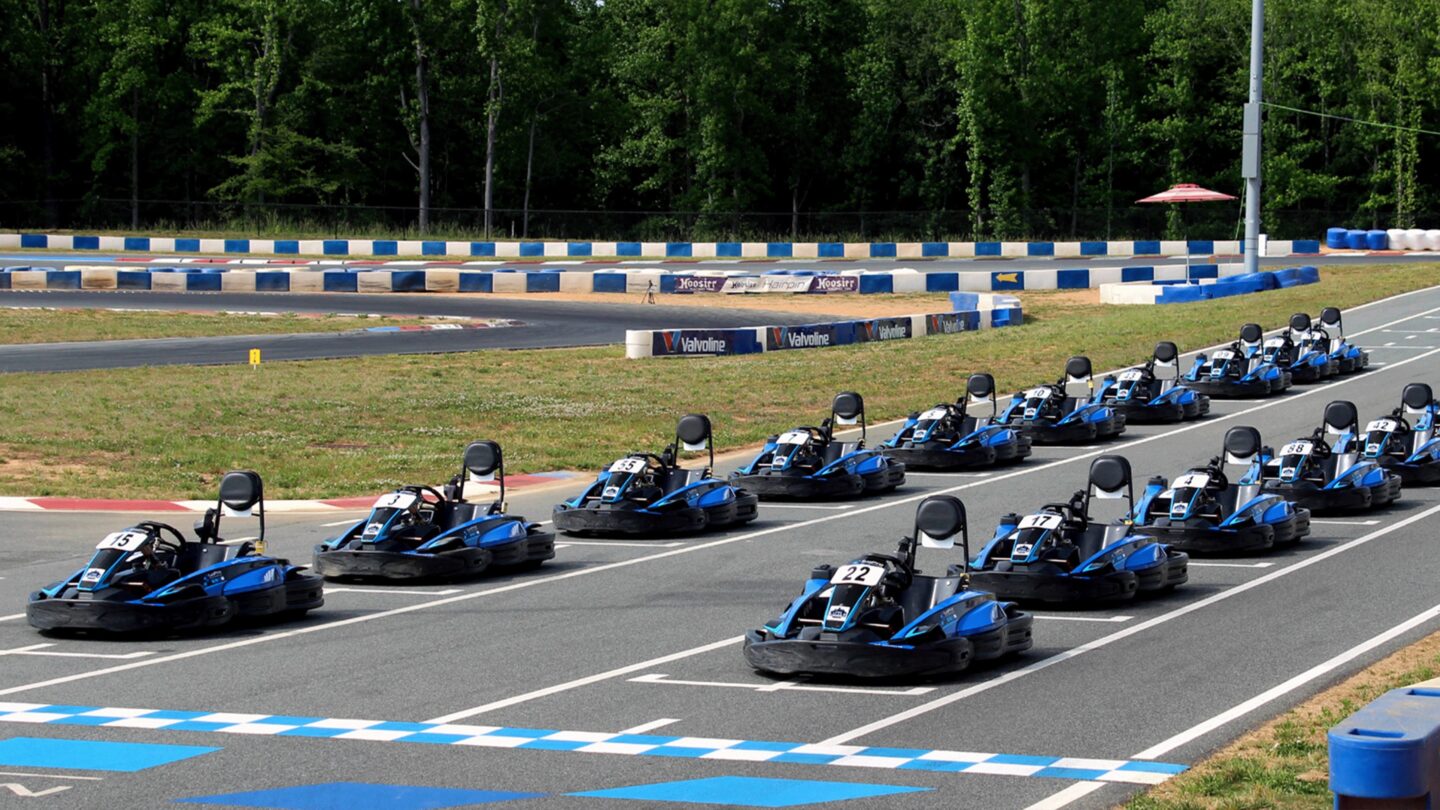 About Trackhouse Motorplex's Racing Facilities
Trackhouse Motorplex is the only outdoor kart track in North Carolina! Located near Charlotte, in Mooresville, NC, our professional grade karting facility is only a 45-minute drive from Uptown. Enjoy our world-class racetrack built by industry racing professionals with meticulous emphasis on safety and usability.
A unique, fun experience for everyone!
Trackhouse Motorplex's entire facility, meeting rooms and fleet of rental karts are available for group and corporate events of all sizes. Perfect for employee, vendor and business partner entertainment and appreciation, team-building activities, executive hospitality, and your private meeting needs. Let Trackhouse Motorplex be your source for an exciting and unforgettable experience that everyone can enjoy. Partner with us today and let us provide you with an event no one will soon forget.
Events
Professional Racing Series
Charities and Fundraisers
Marathons & Local Runs
Municipal Gatherings
Commercial Filming
Indoor & Outdoor Space
Year-Round Availability
Corporate
Team Building & Bonding
Meeting & Event Space
Leadership Activities
B2B & Client Entertainment
Fun Employee Appreciation
Groups
Local Racing Teams
Holiday & Private Parties
Weddings & Reunions
Social Functions
Formal Occasions
Event Racing Formats for Everyone
Our three racing formats, both exciting and educational, will meet the specific goals of any group regarding leadership development, team building, communication and more.
The Sprint
Each racer will have 2 sessions on the track
12-Minute Practice/Qualifying Round, 
12-Minute Race
Starting at $90 Per Person (Group minimum requirements may apply)
1.5 Hours
The Grand Prix
Each racer will have 3 sessions on the track
12-Minute Practice Round, 12-Minute Qualifying Round, 10-Lap Race
Starting at $100 Per Person (Group minimum requirements may apply)
2 Hours
The Enduro Team Race
Team-building relay racing, changing drivers on the fly
30-Minute Practice/Qualifying Round Per Team, 60-Minute Race with Driver Changes.
Starting at $3,200.
2.5-3 Hours
Fully Customize Your Experience
Take your Trackhouse Motorplex racing experience to the next level! Customize your interactive team building and group engagement experiences in our creative meeting space or on the track. We can accommodate groups of any size with fun, interactive activities, and entertainment all within a fun, friendly and competitive environment that everyone can do and enjoy.
Refreshments
Food and Beverages
Full-Service Hunt Brothers Pizza
Winner's Circle
Custom Trophies
Bragging Rights
GoPro Camera
Helmet-Mounted
Relive Your Race
Full Branding
Kart Decal Wraps
On-Track Signage
Want to find out who the top racer is in your department, company, or group? Try our Open Racing event with a final, true bracket-elimination race with a winner-takes-all championship. We can also cross-hybrid our events, mixing the "Sprint" and a shorter "Enduro" race together, perfect for both individual and team racers!
About Our 
Event Space
Energize your corporate entertainment, networking events, off-site meetings, leadership & team-building activities, and product launches in GoPro Motorplex's 2,400 sq. ft. event room. It's Perfect for off-site meetings, classroom presentations or transform our event room into a banquet hall with seating for formal dining.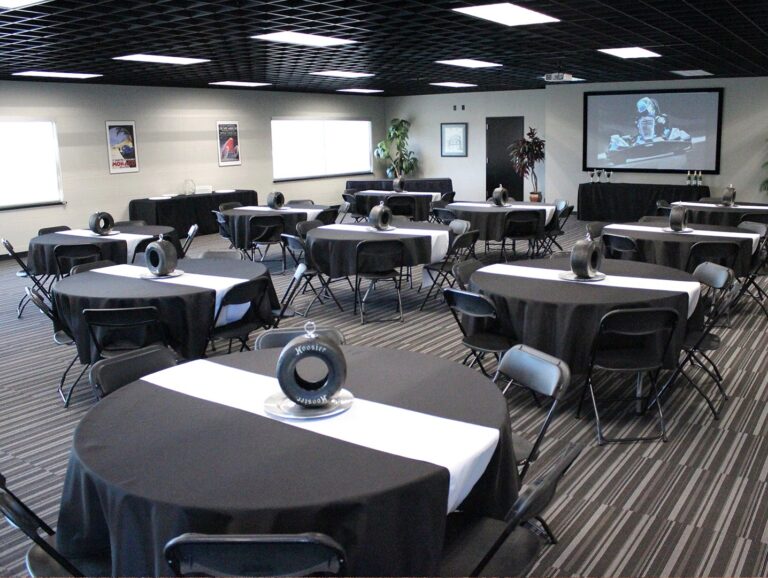 Mini Motorplex
Mini Motorplex features our Rental R/C Fleet of Traxxas Slashs' on a replica of the Trackhouse Motorplex kart track. This track features tabletops, high speed straights, banked corners and much more. Mini Motorplex is guaranteed to bring out the fun for all ages!
Our R/C trucks are available for rent in time slots. Information on pricing and renting trucks will be available in the lobby. Once a token is purchased at the lobby, that token can be taken to the track where an attendant will hand out a controller and R/C truck!
The hours of operation at the Mini Motorplex will vary to begin and will be normalized later. Stay tuned to our social media outlets for updates on the availability! Call for pricing.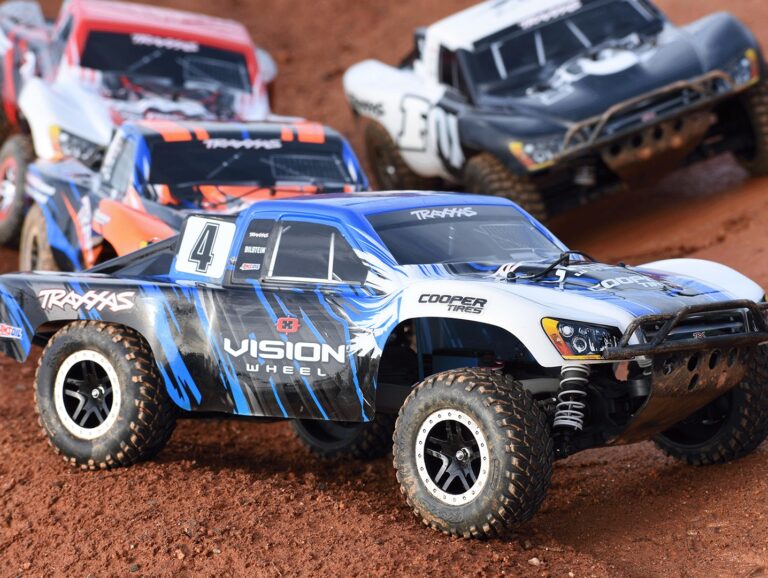 Add our Hunt Brothers Pizza buffet onto your next group event package
This buffet includes made to order Original and/or Thin Crust Pizzas, Southern Style and/or Hot 'n Spicy Wings, Home Style and/or Buffalo Wing Bites and Coke® beverages. Call to inquire about pricing.
Start Your Winning Experience Now
Please contact us below or call us at (704)696-2926 and let Trackhouse Motorplex start planning your customized group or corporate event today! We take pride in providing a winning experience for every group, every time.