Event Space
Start Planning Your Group or Corporate Event Today! Or Call us At: (704) 696-2926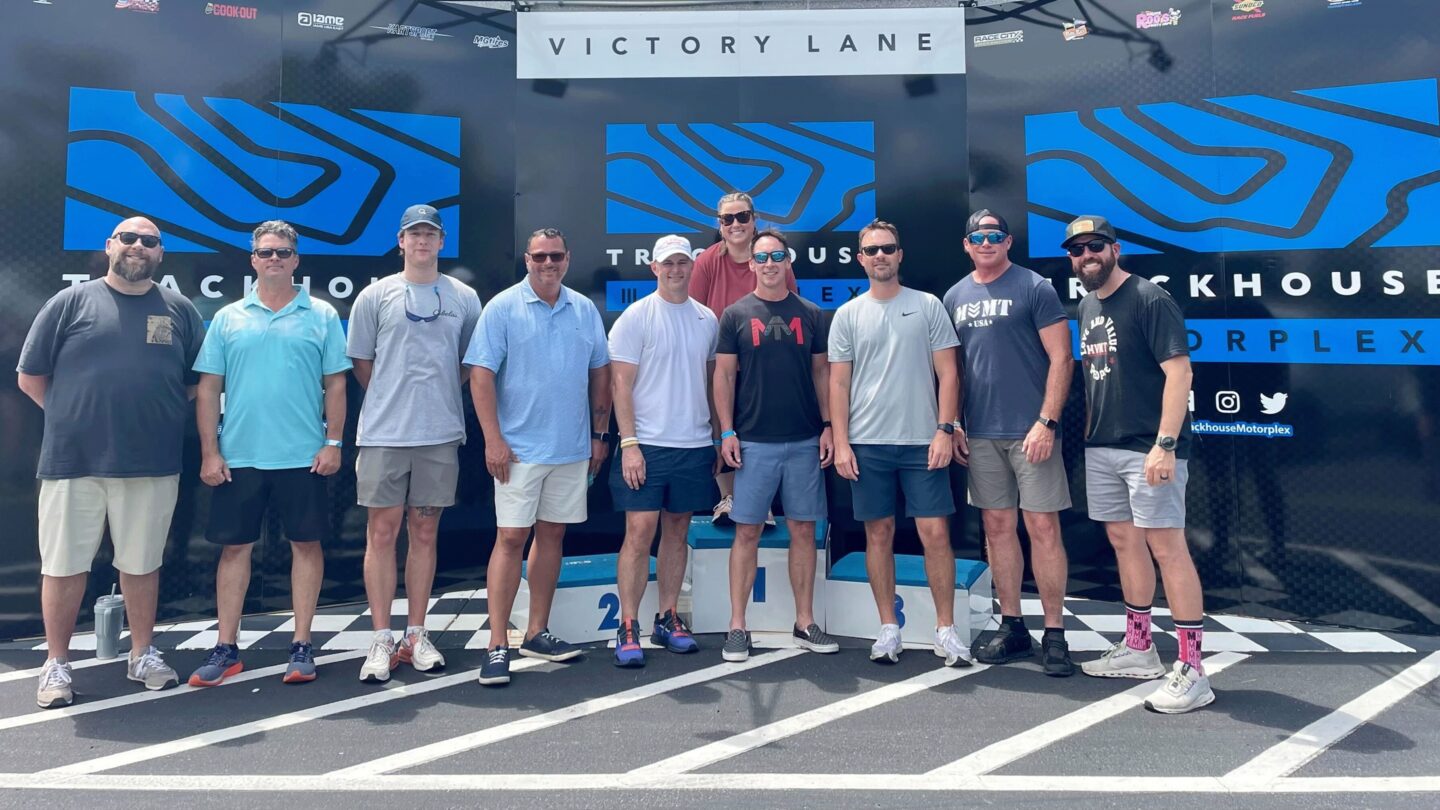 About Trackhouse Motorplexes Indoor Meeting Space!
Energize your corporate entertainment, networking events, off-site meetings, leadership & team-building activities, and product launches in GoPro Motorplex's 2,400 sq. ft. event room. It's Perfect for off-site meetings, classroom presentations or transform our event room into a banquet hall with seating for formal dining.
About Our Space
Amazing 2,400 Square Foot Event Room
225 people max occupancy, with room for 150 people seated
Equipped with full Audio & Visual Capabilities
Ceiling-Mounted Projector with 125" Screen
Conveniently Located with Trackside Viewing
It's Perfect For
Corporate Meetings & Events
B2B & Client Entertainment
Formal Dining & Seating Event
Leadership Training & Activities
Seminars and Workshops
Employee Appreciation Days
Full Private Facility Rental for Your Event
Reserve the entire Trackhouse Motorplex facility to provide your group with private access to our rental karts and professional event planning staff. Renting the facility guarantees a full-service event platform and entirely customizable experience for your group. Private event formats are perfect for charity events, fundraisers, municipal gatherings, and large corporate entertainment & networking events of all kinds.
About Our Space
Year Around Availability For All Events
Indoor & Outdoor Space Available
Fully Customizable Event Experience
Full Catering and Food Services
It's Perfect For
Professional Racing Series
Charities and Fundraisers
Marathons & Local Runs
Municipal Gatherings
Large Family Reunions
Car & Boat Shows
Start Your Winning Experience Now
Please contact us below or call us at (704)696-2926 and let Trackhouse Motorplex start planning your customized group or corporate event today! We take pride in providing a winning experience for every group, every time.
Frequently Asked Event Questions
What happens if it rains during my group event?

Even though we have an outdoor facility, we can still run in the rain depending on the current conditions. If the weather becomes dangerous or your group isn't comfortable running in the rain, then we can reschedule your group event to the next available day or process a refund for the deposit you put down.
How early should I arrive for a private group event?

There are a few procedures your group will need to go through before actually going on track. We recommend getting here 30 minutes prior to your scheduled track time. This will allow you enough time to make your profiles, sign your waivers, and go through our safety briefing.
How far out do you recommend booking a private or corporate event?

Group events typically book two to four weeks in advance to reserve for The Sprint, Grand Prix, Enduro or a Track Rental. However, as soon as our schedule is set for the calendar year, we are open to taking group event reservations until the end of the year. We do require a 50% deposit in order to reserve any track time for private events.
How far out should we contact you to book a large track & facility Event?

Charity Events or Facility Rentals are typically set at the beginning of the year. However, if our schedule is flexible to accommodate your group, we will do everything we can to meet your group event needs. We recommend getting in contact with us as soon as you think you may need a Facility Rental.
How many total cars can park at a full rental event?

We have a huge parking lot with plenty of asphalt parking that can accommodate 250+ cars. We also have a gravel parking lot and grass field that combined can accommodate thousands of cars.
How many people can attend a full rental event?

Our meeting room can accommodate a group of 120 people comfortably. (Not including spectators). However, our indoor and outdoor facility combined can be arranged to accommodate thousands. Private groups are more than welcome to make their event their own and encouraged to bring whatever materials needed to make their group event spectacular!
How many people can watch the race events?

Trackhouse Motorplex hosts several national karting events throughout the year that brings out hundreds and thousands of spectators.
Do you provide portable restrooms for full rental events?

Trackhouse Motorplex partners with several rental companies in our community including port-a-potty needs.